Videos
Our Boats
Our Centre
Our Rooms
THE INFAMOUS WILDWIND BBQ FESTIVAL PARTY
HOBIE 16 EUROPEAN CHAMPIONSHIPS AT WILDWIND
High Wind Laser Sailing - 18 Knots!
Vassiliki Watersports Festival EFPT Windsurfing
Match Racing At Wildwind with Ewan McEwan
Julia Noble Baby I'm Amazed
Come Together
Cosmic Girl
Wildwind Sailing Holidays - Vassiliki, Greece
WildWind
Wildwind Sailing Holidays Testimonials
Wildwind Sailing Dinghys and Catamarans - Our Guests Testimonials
Wildwind Sailing Conditions In Vassiliki
Wildwind Sailing Holiday
11.100+
tevreden gasten
65% + terugkerende gasten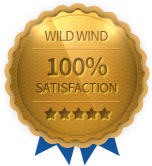 This was my first time at Wildwind and I can honestly say it was one of the best holidays I've had in a very long time
Nu boeken!!