Wildwind in Griekenland, a

l 30 jaar aan kop!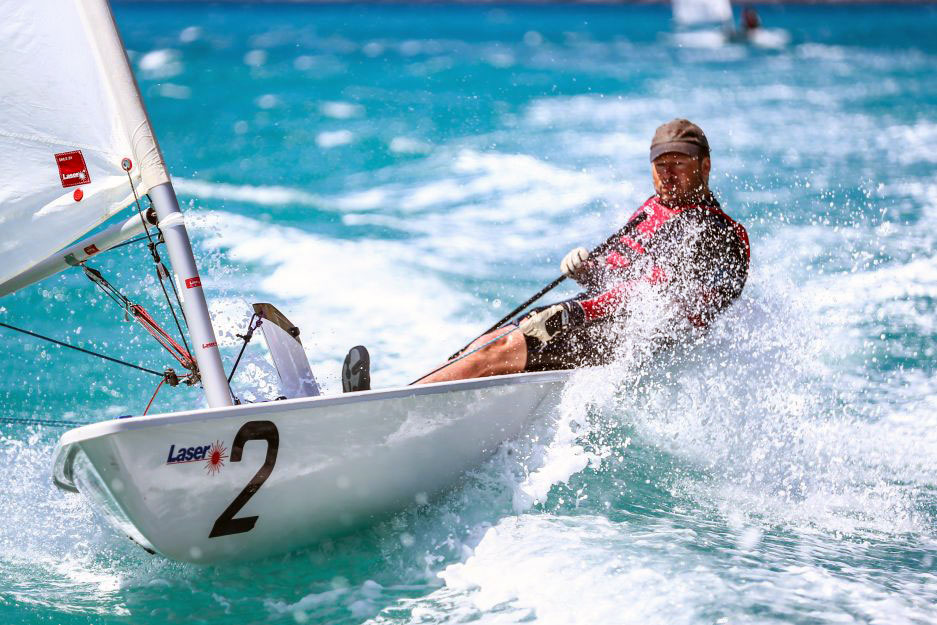 In de afgelopen 30 jaar heeft het centrum van Wildwind een reputatie opgebouwd als de toplocatie voor windrijke middagen en perfecte omstandigheden voor zeilen vanaf het strand. Gelegen in de baai van Vassiliki op het eiland Lefkas kent Wildwind een vriendelijke, ongedwongen sfeer. Wij zijn trots dat wij een van de beste locaties ter wereld zijn voor mensen die veel verwachten van hun zeilvakantie.
Ons team van zeer ervaren en RYA-gekwalificeerde instructeurs zorgen ervoor dat u het maximale uit uw vakantie haalt terwijl u steeds in veiligheid blijft, ook op het water. Wij bieden u keuze uit een reekt topboten, inclusief een grote selectie dinghies en catamarans.
Reist u met iemand die niet speciaal van zeilen houdt? Ook voor hem of haar is er van alles te beleven in en rond Vassiliki. Bijvoorbeeld ons unieke Healthy Options-programma, waarin Yoga, Pilates, en fitnesslessen centraal staan naast massage, fietstochten, begeleide wandelingen over het eiland en meer. Wildwind staat bovendien bekend om het ontspannen sociale leven en onze strandbarbecues en relaxte cocktail nights met livemuziek zijn inmiddels legendarisch.
Learn more about our history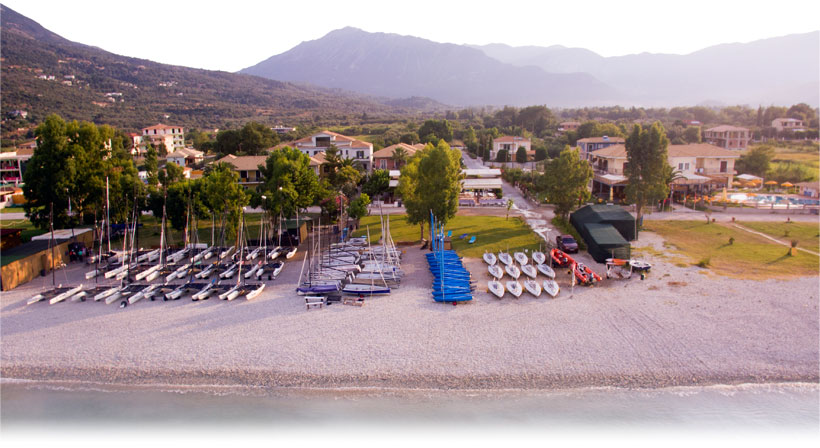 Videos bekijken
More sailing videos
What makes sailing in Vassiliki so special?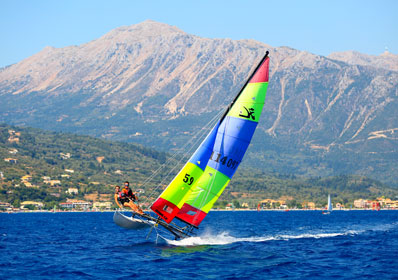 The best sailing conditions
On most mornings, the wind is a gentle onshore breeze, ideal for beginners to get their first taste of the joys of sailing and windsurfing. The more advanced sailors use this time to brush up their techniques on the more demanding boats and to do some windsurfing freestyle. Most afternoons the wind switches cross-shore and builds ready for an exciting afternoon in the safe waters of this expansive bay. The more experienced can do some heavy wind training or just go blasting, while the novices can team up with one of the instructors for the ride of their lives!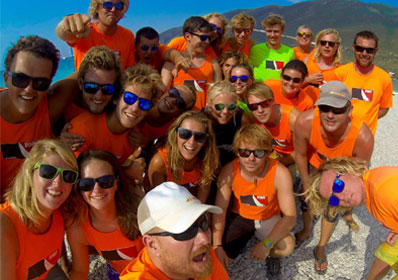 The best sailing instructors
Our team of instructors are highly professional, experienced and approachable; many have competed at national and international level. We are an RYA recognised teaching school and are one of the few that offer courses to cover the full range of their syllabus. All courses are on offer at no extra charge, and the RYA qualification means that your safety is never compromised.

The best sailing equipment
Waiting for you on the beach is an impressive lineup of boats: high performance dinghies and catamarans for experienced sailors and a great selection of less demanding craft for beginners and youngsters.See the entire fleet
Laatste nieuws en activiteiten…
Wildwind - Where is all started.
If you have been on a Wildwind Holiday you will know what a special place it is, we thought we would share with you the story of how it all began…
The year is 1986 and Simon Morgan is working in a London for a Health food company, he is 29 years old and bored with life!

Lees meer
A day in the life of Wildwind's kids club
"Kids club was real highlight for us, seeing our kids (8 & 5) gaining confidence at and having fun on the water." Adriana, Renewable Energy Instructor
A day in the life of Wildwind's kids club
Daniel, aged 9.
'After a yummy breakfast, we arrived at the hut to meet up with our instructors for the day. We had Sarah as the leader who was very nice to us! We started off the day with a few fun games to help us get to know the Kids Club Team and our new friends in the group. They were lots of fun and it was a good opportunity to learn more about the activities lined up for the week.
Lees meer
More news